Jamaica Pond Poets (photo below), in existence for over 19 years, participates in a variety of literary activities each year, many in cooperation with other groups in the Boston area.

The group sponsors Chapter and Verse, a literary reading series directed by member Dorothy Derifield at the historic Loring-Greenough House in Jamaica Plain. Another member, Alice Kociemba, directs Calliope, a reading series in West Falmouth (Cape Cod), Massachusetts.

Jamaica Pond Poets has been invited to read as a group at the Winter Solstice event at Jamaica Pond and at Forest Hills Cemetery's Poetry in the Chapel Series. The group was selected to conduct a participatory reading at the both the 2012 and 2014 Massachusetts Poetry Festivals.

Jamaica Pond Poets has donated dozens of poetry books by contemporary Boston-area poets to the Jamaica Plain Branch Library and continues to do so. They are on the mezzanine available for check-out.

The group has provided assistance to the Friends of the Roslindale Library in setting up a reading series there, Rozzie Reads, that includes an open mic.

Jamaica Pond Poets meets every Saturday morning in the Jamaica Plain neighborhood of Boston to creatively comment on one another's poems. 
Members of Jamaica Pond Poets (JPP) have all been published in literary magazines. Several have won awards for their work and published books and chapbooks. (See About the Poets.)


Group members also frequently read at various area events and give workshops as individuals. As of January, 2015, members include Dorothy Derifield, Carolyn Gregory, Holly Guran, Audrey Henderson, Susanna Kittredge, Alice Kociemba, Dorian Kotsiopoulos, Jim LaFond-Lewis, Jennifer Markell, Sybille Rex, Alan Smith Soto, Sandra Storey, and Gary Whited.

 
 For more information about the group's availability, contact us.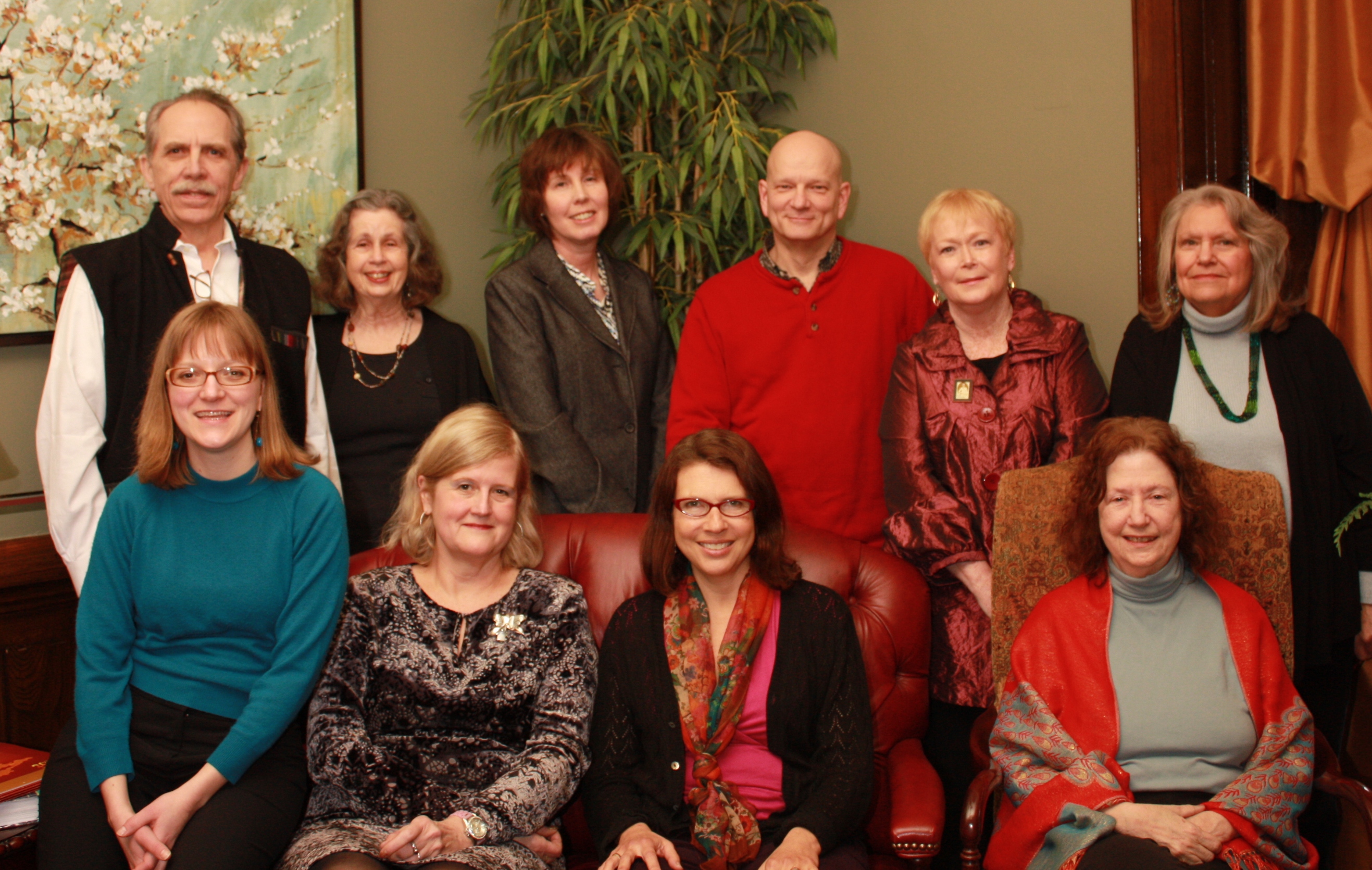 The Jamaica Pond Poets include (top row, left to right) Gary Whited, Holly Guran, Audrey Henderson, Jim LaFond-Lewis, Alice Kociemba, Dorothy Derifield, (bottom row, left to right) Susanna Kittredge, Carolyn Gregory, Jennifer Markell and Sandra Storey. Not pictured: Dorian Kotsiopoulos, Sybille Rex, and Alan Smith Soto. (Photo by Jeffrey Chasin)
return to top of page