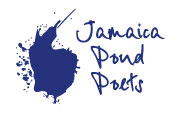 Biographies of Our Next Readers



May 12, 2017, Friday, at 7:30 PM


Krysten Hill

Krysten Hill is an educator, writer, and performer who has showcased her poetry on stage at The Massachusetts Poetry Festival, Blacksmith House, Cantab Lounge, Merrimack College, U35 Reading Series, and many others. She received her MFA in poetry from UMass Boston where she currently teaches. Her work can be found or is forthcoming in apt, Word Riot, The Baltimore Review, B O D Y, Muzzle, PANK, Winter Tangerine Review and elsewhere. She is the recipient of the 2016 St. Botolph Club Foundation Emerging Artist Award. Her chapbook, How Her Spirit Got Out, is now available through Aforementioned Productions.
---
Frannie Lindsay

Frannie Lindsay's fifth poetry volume, If Mercy, was published in the spring of 2016 by The Word Works. Her work has appeared in The Atlantic Monthly, The American Poetry Review, Field, Crazyhorse, and many others. She was awarded the 2008 Missouri Review prize in poetry, and one of her poems appears in Best American Poetry 2014. Her work has been featured in Ted Kooser's syndicated column, American Life in Poetry, on Garrison Keillor's Writer's Almanac and on Poetry Daily. She is also a classical pianist, and has been active in greyhound rescue for 23 years.
---
Gary Whited

Gary Whited is a poet, philosopher and psychotherapist. His book titled, Having Listened, was the 2013 Homebound Publications Poetry Contest winner. In 2014 it received a Benjamin Franklin Silver Book Award. Having Listened offers a collection of poems that speak from the confluence of a childhood on the prairie remembered and an encounter with the haunting voice of Parmenides echoing across 2500 years. His poems have appeared in journals, including Salamander, Plainsongs, The Aurorean, Atlanta Review, and Comstock Rewiew. He is currently working on a new translation of the entire poem of the 5th century BCE Greek thinker, Parmenides.
---
2016-2017 Season


| | |
| --- | --- |
| October 14, 2016 | November 11, 2016 |
| Jim Lafond-Lewis* | Mindy Fried |
| Lynn Potts | Alice Kociemba* |
| Lisa Taylor | James R. Whitley |
| December 9, 2016 | January 13, 2017 |
| Special event for | Linda Flaherty Haltmaier |
| the Writers' Room, | Kirun Kapur |
| featuring seven readers | Dorian Kotsiopoulos* |
| February 3, 2017 | March 10, 2017 |
| Susan Donnelly | Juan Casillas Alvarez |
| Jeffrey Harrison | Jean-Dany Joachim |
| Jennifer Jean | Susanna Kittredge* |
| April 7, 2017 | May 12, 2017 |
| Nicole Terez Dutton | Krysten Hill |
| Grey Held | Frannie Lindsay |
| Jennifer Markell* | Gary Whited* |
| | |
| | |
*member of the Jamaica Pond Poets
---

Getting to the Loring-Greenough House
With some browsers, the map won't work properly or won't show at all. If such a case, you can get a map and directions by clicking on the following link and using the following address:

12 South Street, Jamaica Plain, MA 02130
maps.google.com
Parking Information:
The Loring-Greenough House has a parking lot, but four spaces are reserved for ZIP Cars. Please respect these spaces, and also please try not to park on the grass. There is also ample nonrestricted street parking and a large, free public parking lot off Centre Street, between Burroughs and Thomas Streets, just a block from the Loring-Greenough House.
---