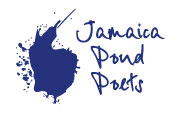 Biographies of Our Next Readers



December 8, 2017, Friday, at 7:30 PM


Karen Locasio

Karen Locasio was born and raised in New Jersey. She received her MFA from UMass Boston, where she won an Academy of American Poets prize. Her work has appeared in Spry Literary Journal, Cider Press Review, Window Cat Press, and other fine places, and has been nominated for a Pushcart Prize. Karen's debut collection, May All My Wounds Be Mortal won the inaugural Ron Schreiber Memorial Award and was published by Hanging Loose Press earlier this year. When not poeting, Karen is either working at CRI of New England as an enrollment specialist for the state's HIV Drug Assistance Program or is sipping a little Jack Daniel's. She lives in Dorchester.
---
Fred Marchant

Fred Marchant is the author of five books of poetry, the most recent of which is Said Not Said (2017). Earlier books include The Looking House, Full Moon Boat, and House on Water, House in Air. His first book, Tipping Point, won the 1993 Washington Prize, and was reissued in a 20th anniversary second edition. Marchant has translated works by Vietnamese poets Tran Dang Khoa and Vo Que. He has also edited Another World Instead: The Early Poems of William Stafford. An emeritus professor of English, he is the founding director of the Suffolk University Poetry Center in Boston.
---
Robert Oldshue

Robert Oldshue began writing fiction when he completed his medical training in 1990. Twelve years later, he published his first story in The Bellevue Literary Review. In 2005, he obtained an MFA from Warren Wilson College. His first collection, November Storm, was awarded the Iowa Short Fiction Award in 2016. A new story, "Thomas," won the New Letters Fiction Prize in 2017. His work has also appeared in The Gettysburg Review, Ars Medica, and New England Review. He is married, has two children, lives in Jamaica Plain, and sees adults, children, and families at the Southern Jamaica Plain Health Center.
---
2017-2018 Season


| | |
| --- | --- |
| October 13, 2017 | November 10, 2017 |
| Noy Holland | Amy Hoffman |
| Adam Scheffler | Meg Kearney |
| Sandra Storey* | Nicholas Samaras |
| December 8, 2017 | January 12, 2018 |
| Karen Locasio | Alan Smith Soto* |
| Fred Marchant | Tim Suermondt |
| Robert Oldshue | Pui Ying Wong |
| February 9, 2018 | March 9, 2018 |
| Natalie Shapero | Jonathan Aibel |
| Richard Waring | Ben Berman |
| Anna M. Warrock | Wendy Drexler |
| April 13, 2018 | May 11, 2018 |
| TBA | TBA |
| TBA | TBA |
| TBA | TBA |
| | |
| | |
*member of the Jamaica Pond Poets
---

Getting to the Loring-Greenough House
With some browsers, the map won't work properly or won't show at all. If such a case, you can get a map and directions by clicking on the following link and using the following address:

12 South Street, Jamaica Plain, MA 02130
maps.google.com
Parking Information:
The Loring-Greenough House has a parking lot, but four spaces are reserved for ZIP Cars. Please respect these spaces, and also please try not to park on the grass. There is also ample nonrestricted street parking and a large, free public parking lot off Centre Street, between Burroughs and Thomas Streets, just a block from the Loring-Greenough House.
---