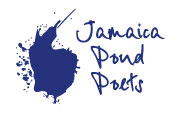 Biographies of Our Next Readers



October 13, 2017, Friday, at 7:30 PM


Noy Holland

Noy Holland's I Was Trying to Describe What It Feels Like, New and Selected Stories, was published by Counterpoint in January. Her previous books include Bird (Counterpoint), Spectacle of the Body (Knopf), What Begins with Bird (Fiction Collective Two), and Swim for the Little One First (Fiction Collective Two). Her writing has appeared in The Kenyon Review, Antioich, The Quarterly, and Glimmer Train, among others. She was a recipient of a Massachusetts Cultural Council award for artistic merit and a National Endowment for the Arts Fellowship. She has taught for many years in the MFA Program for Poets and Writers at the University of Massachusetts and collaborated in the founding of the Juniper Prize in Fiction.
---
Adam Scheffler

Adam Scheffler grew up in California, received his MFA in poetry from the Iowa Writers' Workshop, and his PhD in English from Harvard. His first book of poems—A Dog's Life—was selected by Denise Duhamel as the winner of the Jacar Press Poetry Book Contest. His poems have appeared in The American Poetry Review, The Antioch Review, Rattle, North American Review, Verse Daily, and many other venues. He is currently a preceptor in Harvard's Expository Writing Program for which he teaches a class on Hell and the Underworld.
---
Sandra Storey

Sandra Storey is the author of the poetry collection, Every State Has Its Own Light, a finalist for the May Swenson Award. Her poetry has appeared in New Millennium Writings, THEMA and the New York Quarterly, among other journals. Sandee was founder, editor and publisher of two bilingual Boston neighborhood newspapers for 20 years. Now she is a columnist for the Jamaica Plain Gazette. She is a member of Jamaica Pond Poets and is co-director of Chapter and Verse Literary Reading Series. She leads poetry workshops where a different "poetic idea" is the focus each week.
---
2017-2018 Season


| | |
| --- | --- |
| October 13, 2017 | November 10, 2017 |
| Noy Holland | Amy Hoffman |
| Adam Scheffler | Meg Kearney |
| Sandra Storey* | Nicholas Samaras |
| December 8, 2017 | January 12, 2018 |
| Fred Marchant | Alan Smith Soto |
| Karen Locasio | Tim Suermondt |
| Robert Oldshue | Pui Ying Wong |
| February 9, 2018 | March 9, 2018 |
| Natalie Shapero | Jonathan Aibel |
| Richard Waring | Ben Berman |
| Anna Warrick | Wendy Drexler |
| April 13, 2018 | May 11, 2018 |
| TBA | TBA |
| TBA | TBA |
| TBA | TBA |
| | |
| | |
*member of the Jamaica Pond Poets
---

Getting to the Loring-Greenough House
With some browsers, the map won't work properly or won't show at all. If such a case, you can get a map and directions by clicking on the following link and using the following address:

12 South Street, Jamaica Plain, MA 02130
maps.google.com
Parking Information:
The Loring-Greenough House has a parking lot, but four spaces are reserved for ZIP Cars. Please respect these spaces, and also please try not to park on the grass. There is also ample nonrestricted street parking and a large, free public parking lot off Centre Street, between Burroughs and Thomas Streets, just a block from the Loring-Greenough House.
---